Blogs
This is my 3-D Vitality Blog. If there are specific health subjects you have questions about or things you would like to see covered in future newsletters - this is the place to let me know!
I will be sharing short posts relating to all kinds of health issues - nutrition, digestion, weight loss, spirit and soul health and so much more. And I need your comments, questions and input. Let's make this blog a place where we have an ongoing dialogue!
Here are some of my foundational posts:
Health: Freedom to Make Good Choices
Metabolish: Should You Be Fast or Flexible?
Weight Loss: Early Bird Advantage
Nutrition: 2021 Clean 15 Dirty Dozen List
Benefits of Intermittent Activity
Health and Fitness: Mindset and Perception
Longevity: Can You Spare 11 Minutes
Mindset: How is Negativity Shortcircuiting Your Results
Health: Change is Hard and How to Make it Easier
Nutrition: Do Whole Grains Confuse You?
Nutrition and Heart Health: The Real Nutritional Villain
Weight Loss: Cravings and Sleep Deprivation
Weight Loss: 3 Simple Steps to Habit Change
Nutrition: Benefits of Being an Early Bird
Embracing Uncertainty: Perception, Truth and Faith
Weight Loss: Focusing on the Wrong Thing
Digestive Health: Timing is Everything
Weight Loss: The Missing Piece
Weight Loss: Is it a Plateau or a Rut
Weight Loss: How to Change Your Perspective on Exercise
Nutrition: Stress and Digestion
Detox: Why It's More Important Than Ever
Fitness: Benefits for Women Over 50
Weight Loss: Best Exercise Meal Timing
Weight Loss: Avoid These 3 Pitfalls
Weight Loss: Is Your Mindset Sabotaging You
Weight Loss: Is Guilt Sabotaging Your Efforts
Weight Loss: What About Carb Cravings
Weight Loss: Is There a Best Exercise
Weight Loss: Best Time to Exercise
Weight Loss: it's Not Too Late, So Get Started
Weight Loss: How Satisfied Are You?
Weight Loss: Why Hire a Health Coach
Weight Loss: Is Coffee Good or Bad
Exercise: An Undervalued Key to Health
Weight Loss: Fasting and Gut Health
Weight Loss: Are You Weighing Yourself Properly
Weight Loss: Benefits of Quick Workouts
Health: How Does Prayer Impact It?
How Your Healthy Attitude Affects Nutrition
Weight Loss: A Simple, Secret Weapon
Weight Loss: To Snack or Not to Snack
Healthy Weight Loss: Why Meal Timing Matters
Weight Loss: What's the Big Deal About Fiber
Weight Loss: Why Protein is Key
Healthy Weight Loss: Why Comprehensive Works
Weight Loss: Today is Still the Day
Weight Loss: Why Detox is Step One
Weight Loss: Take a Deep Breath
Health: Enzymes for Digestion on Every Level
Nutrition: Why Meal Timing Matters
Health: The Nature Prescription
Wholeness: The Power of Words and Belief
Nutrition: 5 Ways to Eat More Mindfully
Health: Maybe You Should Lose the Label
Weight Loss: It's An Inside Job
Are You Choosing Normal Over New?
Weight Loss: A Surprising Connection
How to Cure Posts
Healthy Aging: What Role Can Nutrition Play
Eating Dinner Earlier Burns Fat and Sinks Blood Sugar
How to Support Your Immune System for a Second Wave of COVID-19
Healthy Weight Loss: A Simple Tool
5 Simple Ways to Boost Weight Loss
Which is the Best Exercise for You
Is There a Best Time to Exercise for Weight Loss
Immune Support: Preparation is the First Step
Ezine Articles
What is Brown Fat and Why Should You Care?
Making Intermittent Activity a New Healthy Habit
The Connection Between Anxiety and Inflammation
Vitamin C: How Much Do We Really Need?
Please also visit my Natural News Blog page to read my latest guest posts there and visit
The Wellness Universe Posts:
10 Health Benefits of Spaghetti Squash
What's the Difference between Cocoa and Cacao
Food Allergies: You're Not Sick, You're Allergic
10 Nutrition Tips to Improve Quality of Life
Cold and Flu Prevention and Natural Remedies
Eating Nutritiously as a Lifestyle
The Many Uses of Nutritional Yeast
13 Tips for Creating and Sticking to a New Habit
My Favorite Feel Good Tea Recipe
My Life Changed In The Blink of an Eye
Avoid the Scale: 11 Healthy Weight Loss Tips
10 Tips for Staying Healthy Around the Holidays
Chicken Bone Broth Soup for Fighting Colds
5 Natural Remedies to Stop Migraines
10 Tips for Optimal Health and Wholeness
5 Benefits of Implementing a Meal Plan
5 Reasons Why Diets Don't Work
6 Amazing Health Benefits of Forgiveness
11 Food Pair-Ups for a Health Boost
Consumer Health Digest article: 15 Simple and Easy Tips to Boost Weight Loss
I look forward to hearing from you!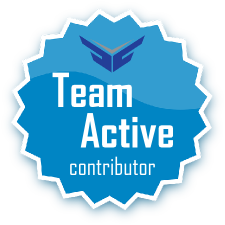 Empowering women to exemplify vibrant health at every stage of life and to be catalysts for health in their families, workplaces and communities.